Le gouffre, un symbole pré-héraldique universel
La différence entre le
gouffre
et les
vires
est nettement établie par le père Ménestrier au XVIIIe siècle. Sa définition du
gouffre
est sans équivoque (fig. 1) : « Glatini, en Normandie, [porte] d'azur à un gouffre ou trait recercelé [en volute] de trois tournans en ligne spirale d'argent. » (Claude-François Ménestrier,
La Nouvelle méthode raisonnée du blason...
1754, p. 247). C'est précisément cette forme qu'il illustre sur la planche accompagnant la page 245 (fig. 2). Sa définition des
vires
est également très claire (fig. 3) : « On en retrouve [des anneaux] quelquefois plusieurs concentriques & ils prennent le nom de
vires
. » (Claude-François Ménestrier,
La Nouvelle méthode raisonnée du blason...
1780, p. 199). On rencontre ces deux mêmes figures chez d'autres héraldistes plus d'un siècle après Ménestrier (voir fig. 1 et 3).
Un ouvrage contemporain donne à
vires
à la fois le sens de spirale et d'anneaux concentriques comme le faisaient jadis les auteurs anglais. Il relègue le terme
gouffre
au grenier comme étant synonyme de
vires
et donc désuet (Emmanuel de Boos,
Dictionnaire du blason
, 2001, p. 131, 138, 228-229, ex. 341-342). Attribuer à
vires
et
gouffre
le même sens est source de confusion. Pour des raisons de clarté, il paraît essentiel de conserver, comme des héraldistes l'on fait depuis des siècles, un terme spécifique pour chacune de ces deux formes sensiblement différentes l'une de l'autre. Quelques auteurs représentent le
gouffre
à la manière de la figure 5, ce qui semble un effort pour lui donner une apparence plus réaliste comme étant un tourbillon dans l'eau. Toutefois, les figures héraldiques sont généralement stylisées et pourquoi abandonner une forme de stylisation traditionnelle (fig. 1-2)? De plus, le
gouffre
ne représente pas nécessairement de l'eau puisqu'on peut le rendre en émaux autres que le bleu, même s'il est dessiné comme la figure 5. D'ailleurs, attribuer une signification fixe à des émaux et meubles héraldiques limite sévèrement leurs possibilités symboliques.
La spirale, dont le
gouffre
héraldique prend la forme, remonte à l'aube de l'humanité puisqu'on la retrouve gravée sur des pierres préhistoriques (voir
http://beforeitsnews.com/paranormal/2015/01/spirals-the-universal-symbol-of-the-original-culture-2482264.html
et fig. 4). Elle illustre un double mouvement : la concentration de l'énergie vers le centre et sa libération vers l'extérieur. On retrouve chez l'humain une tendance correspondante à se recueillir intérieurement pour réfléchir avant de passer à l'action. Dans le règne animal, la spirale rappelle l'escargot qui trouve dans sa coquille le repos et la protection et y sort pour chercher sa nourriture.
Les montres mécaniques illustrent à souhait cette concentration et libération d'énergie. Le ressort en spirale emmagasine la force motrice en se recroquevillant vers le centre et un second ressort, aussi en spirale, de concert avec le balancier utilise cette énergie de façon contrôlée. La spirale rappelle les mouvements giratoires de la dance, une image présente dans les armoiries concédées à Linda Lauzon (
http://reg.gg.ca/heraldry/pub-reg/project.asp?lang=e&ProjectID=196&ShowAll=1
). Les tourbillons spiralés de phénomènes naturels comme l'ouragan ou la tornade renferment une force incontrôlable et destructrice.
La spirale comporte un symbolisme profond qui se révèle par les croyances des différentes civilisations à travers les âges. Ses nombreuses facettes sont décrites dans deux dictionnaires importants : Jean Chevalier et Alain Gheerbrant,
Dictionnaire des symboles
(1982 à 1988) et J.E. Cirlot,
A Dictionary of Symbols
(1995). Le
gouffre
n'est pas un symbole très fréquent en héraldique et est parfois considéré comme caractéristique de l'héraldique anglaise. Comme il s'agit d'une forme universelle dont la richesse symbolique est énorme, on peut s'attendre à ce qu'il gagne en popularité au sein de l'art du blason.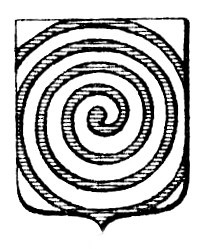 Fig. 1. Représentation du gouffre héraldique / The heraldic gurges or gorge: Jean-Baptiste Rietstap, Armorial général, 1861, planche/plate IV.
​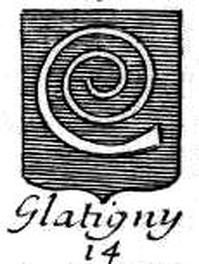 ​Fig. 2. Gouffre /Gurges: Claude-François Ménestrier, La Nouvelle méthode raisonnée du blason... 1754, p. 245.
​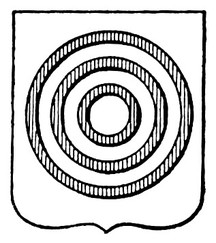 Fig. 3. Vires / Concentric annulets: Le baron Stalins, Vocabulaire-atlas héraldique en six langues …, 1952, p. 105. ​
​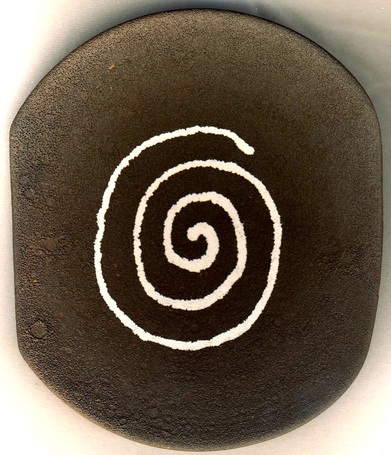 Fig. 4. La spirale, symbole des Guanches, premiers habitants des îles Canaries, sur un souvenir moderne acheté à Tenerife. / The spiral symbol of the Guanches, the indigenous inhabitants of the Canary Islands, on a modern souvenir bought at Tenerife.
​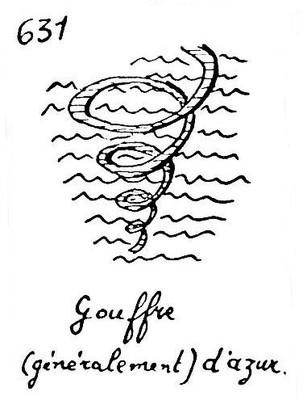 Fig. 5. Un gouffre selon l'interprétation de : / A gurges (gouffre) as construed by: Georges de Crayencour, Dictionnaire héraldique, 1985, p. 411, description p. 187.
​

The Gurges, a Pre-heraldic Universal Symbol
The Latin word
gurges
means a whirlpool, a term which takes the form of a spiral in heraldic art (fig. 1). Earlier heralds sometimes depicted the
gurges
(also called
gorge
) as concentric rings, but to avoid confusion this arrangement should be described as concentric annulets or annulets one within another (fig. 3). Concentric rings were sometimes called
vires
, but this term is from French blazonry and is generally not included in modern works. Heraldic vocabulary is constantly being fine-tuned which makes it necessary to consult more recent dictionaries such as J.P. Brooke-Little,
An Heraldic Alphabet
and Stephen Friar,
A New Dictionary of Heraldry.
Initially, the
gurges
was intended to represent water and was usually blue and white, but it can be painted in other tinctures and can represent many ideas. Its spiral form opens the door to many symbolic interpretations. Spiral patterns are found all over the world and since the dawn of time, for instance on rock engravings or paintings (see
http://beforeitsnews.com/paranormal/2015/01/spirals-the-universal-symbol-of-the-original-culture-2482264.html
and fig. 4). Spirals represent a double movement: an inward concentration of energy and an outward release of accumulated force. In this sense, it can represent man both as a meditative being and as an active one following a period of inner reflection. In nature it parallels the life of the escargot which finds both rest and protection within its spirally shell and comes out of its shelter to roam about in search of nourishment.
Mechanical watches are perfect examples of the concentration and release of spiral energy. The spring concentrates energy towards the centre, which energy is released in a regulated way by the action of the hairspring, another spiral working in conjunction with the balance wheel. A whirling pattern can also represent the disciplined movements of dance, an idea that has found its way into the coat of arms granted to Linda Lauzon (
http://reg.gg.ca/heraldry/pub-reg/project.asp?lang=e&ProjectID=196&ShowAll=1
). Whirls can also be symbols of unbridled and destructive forces such as a hurricane or tornado.
The symbolism of the spiral is linked to human beliefs through the ages, from one civilization to another. Its many facets are described in two important dictionaries: Jean Chevalier and Alain Gheerbrant,
The Penguin Dictionary of Symbols
(1996) and J.E. Cirlot,
A Dictionary of Symbols
(1995). The
gurges
is not frequent in heraldry and has sometimes been viewed as a curious device mostly associated with English blazonry. As a universal and richly symbolic form, it seems predestined to gain in popularity within the armorial shield and its accessories.